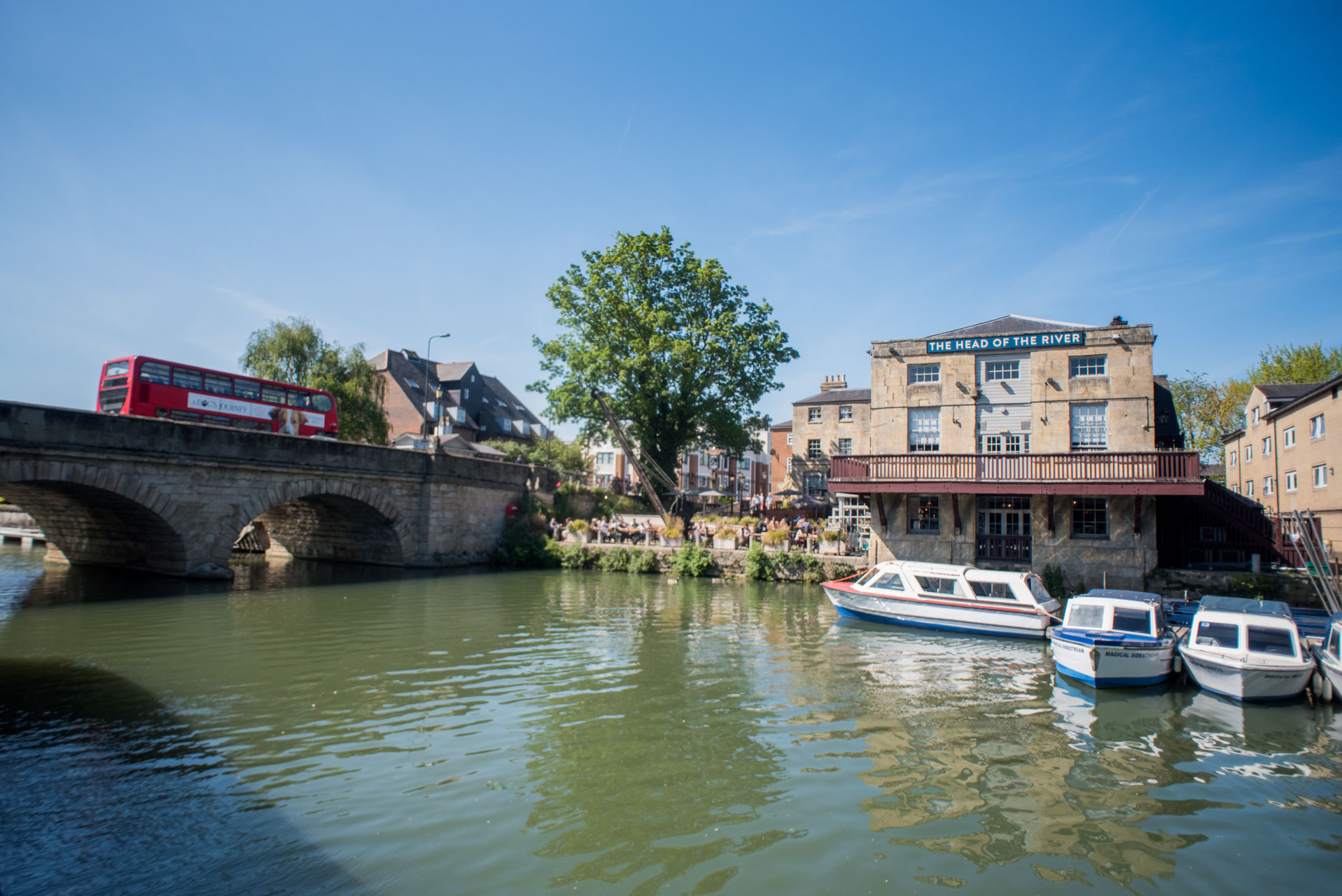 The Head of the River at Folly Bridge sits on what was once known as St Aldate's Yard, which was made up of a dwelling house, warehouses, stables and sheds. The main warehouse was built in 1827, and over a century later was converted into a pub, with the adjacent wharf serving as its courtyard garden. A winch that was once used to lift material on and off the boats can still be seen today.
The pub got its name thanks to a competition which ran in the local Oxford Mail. The finishing line of the four-day Oxford University rowing regatta is just to the east of the pub, and the name The Head of the River refers to the boat that comes first in the race at the end of each day. There were 2,700 entries in the naming contest and the winner, Lewis Fisher, won a gallon of whisky.
Today, The Head of The River serves as a great place to eat, drink and stay in Oxford, offering unparalleled views of the River Isis – the name by which this stretch of the Thames goes by.