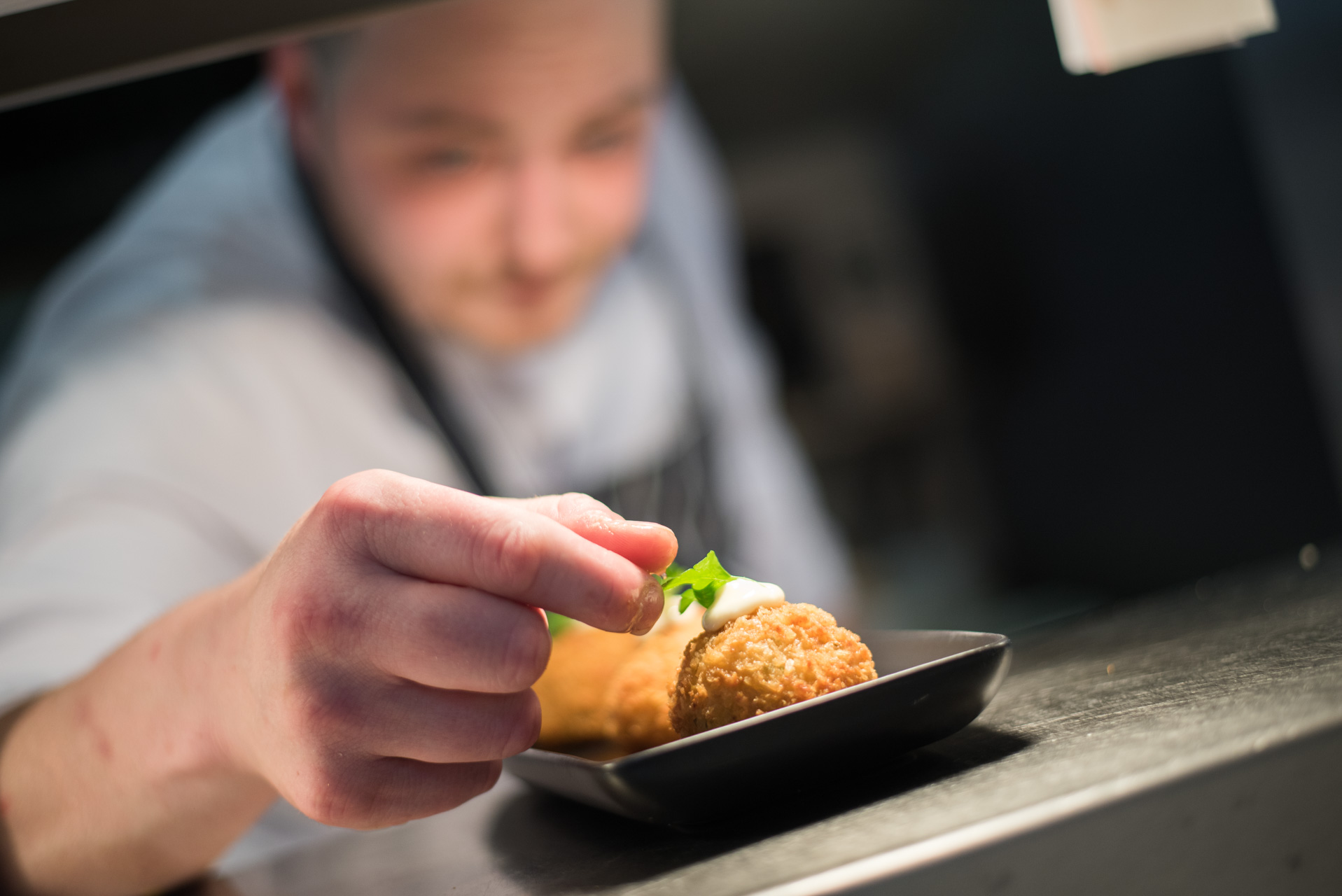 Dining at The Head of the River
Promising some of the best pub food in Oxford, The Head of The River invites you to enjoy superb contemporary British dishes - and a few traditional classics - prepared and cooked fresh to order by Tom Berry and his team.
Main menus change with the seasons to make the most of the freshest ingredients around, and they are further complemented by an array of daily specials and chef's speciality dishes.
Set menus can also be provided for large groups - so, whether it's a table for two or a party for 50, book into The Head of The River restaurant in Oxford today.
Food at The Head of the River
Opening Times
| Day | Opening Time | Second opening Time |
| --- | --- | --- |
| Monday | | 11:00 - 23:00 |
| Tuesday | | 11:00 - 23:00 |
| Wednesday | | 11:00 - 23:00 |
| Thursday | | 11:00 - 23:00 |
| Friday | | 11:00 - 23:00 |
| Saturday | | 11:00 - 23:00 |
| Sunday | | 11:00 - 22:00 |
Food Times
| Day | Opening Time | Second opening Time |
| --- | --- | --- |
| Monday | | 12:00 - 21:00 |
| Tuesday | | 12:00 - 21:00 |
| Wednesday | | 12:00 - 21:00 |
| Thursday | | 12:00 - 21:00 |
| Friday | | 12:00 - 21:00 |
| Saturday | | 12:00 - 21:00 |
| Sunday | | 12:00 - 20:00 |